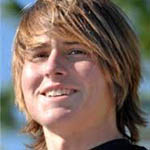 I don't like making changes to my ski gear. I think keeping things consistent  helped me get to the top. That said, I gave the WhisperFin a try and was a bit surprised to match my world record my first set. Then a few days later, I did it again.
… hmmmmm.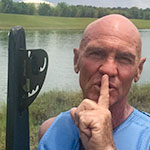 This creative new fin is a significant step forward in the evolution of slalom ski technology, and it's helping me post some really great scores.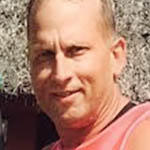 I have to admit I was skeptical before trying the WhisperFin, and figured my test would be a one-and-done thing. So running a solid 39 off the dock was a nice surprise. And it wasn't a honeymoon thing; it stayed good.
Last week I got a new ski and thought it worked great with its stock fin. Then I tried the WhisperFin again and I can't believe how much easier my 39s are. It's pretty cool getting regular looks at 41 off with this thing.
I've even noticed a difference from the other end of the rope. When I drive for skiers testing this fin, I feel them connect sooner and stay connected longer than usual.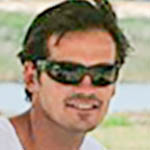 Having spent many years experimenting with all kinds of different fin shapes and dimensions, I had some skepticism when I first saw the whisper fin, but was eager to try.
I immediately noticed improved management. Tighter turns with better control, and the extra course space to back up the feelings I was sensing.
This was enough to convince me to encourage many of my students to try the whisper fin, and many have had similar experiences and stuck with it while realizing improved scores.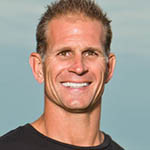 Nothing is more important that technique in water skiing. And while this fin will help a lot of skiers improve their results right out of the box, it's not because it's some magical silver bullet. The main benefit of this fin is how much easier it is for skiers to commit to the movements that yield more consistency and higher scores.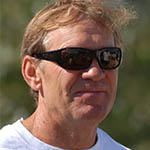 I rarely mess around with my equipment, but when the Fin Whisperer came up with a radical new fin, I had to try it. I was intrigued when I skied within a ball of my PB right off the dock, but was hooked when I ran into 41 off behind three different drivers the following week.
I've had a string of 39's this spring that are more like mid August than mid May, and I haven't found any compromise with the fin. My offside is much improved, with nothing given up for the benefits. The ski feels nimble yet secure.
The WhisperFin on my Goode 9970 allows me to stay connected to the boat through the turn and to maintain cross-course direction with controlled speed.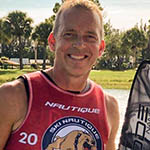 I'd heard some interesting things about the WhisperFin, and when I had the opportunity to try one, I wasn't disappointed. I am more confident of the ski bite point and the full radius of the turn. Cross-course, I can even build direction to create further space. Not missing 39 off at my first Big Dawg finals with it was the proof I was expecting.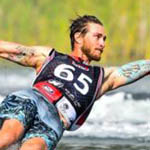 One of my goals is to ski with technique that will give me longevity in the sport. Not only does this fin make it easier for me to ski at a high level, it's also easier on my body. And speaking of easier, the simple tuning system unique to this fin makes adjusting my ski easier too.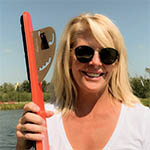 Thanks Jay, for designing and building the world's best fin! It's helped elevate my skiing to record-setting level.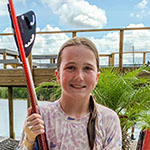 I was trying really hard to get 28 off a week ago. Then we put on the WhisperFin and I started getting PB's just about every day. This morning, I skied into 35 off for my first time ever. Skiing is more fun with this fin.